Posted on: May 17, 2023, 04:38h. 
Last updated on: May 17, 2023, 04:39h.
English Premier League star Ivan Toney has been banned from playing professional soccer for eight months. That's after admitting to 232 breaches of governing body the Football Association's (FA) betting rules.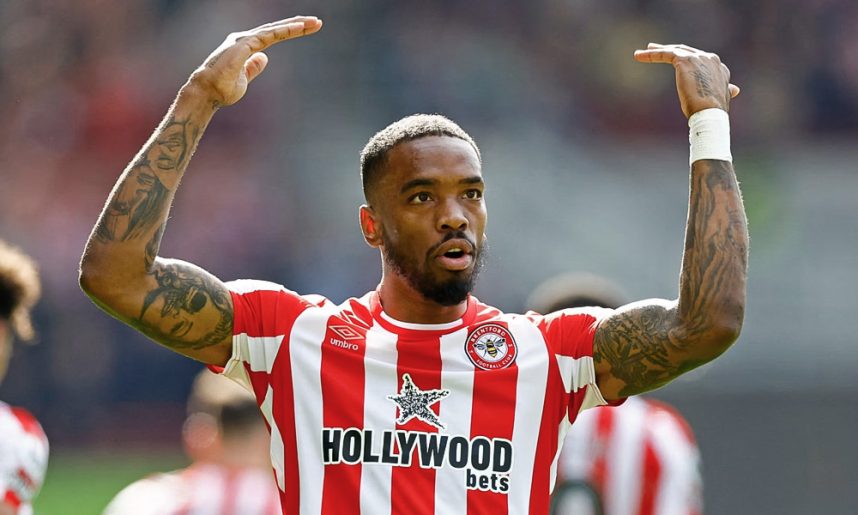 The Brentford and England striker cannot play for either team until January 2024 and will not be able to train with his teammates until September.
Toney was charged with violations of FA rule E8, which bans players from betting on games worldwide or sharing information for betting purposes.
Toney Tweets
The transgressions do not relate to games in which Toney was personally involved, nor has there ever been any suggestion of match-fixing. They took place between February 25, 2017 and January 23, 2021, when Toney played for Scunthorpe United, Wigan Athletic, Peterborough United, and his current club, Brentford.
"Today I have received notification of my eight-month ban from football following a hearing before an FA Regulatory Commission that took place yesterday," Toney announced in a Twitter post Wednesday.
I am naturally disappointed that I will be unable to play for the next eight months. The written reasons for the commission's decision have not yet been published, so I make no further comment at this point other than to thank my family and friends, Brentford FC, and our fans for their continued support, through what has been a very difficult time. I now focus on returning to play the game I love next season," he added.
Mixed Messages
Many have suggested the punishment is harsh, considering soccer's financial relationship with the betting industry. Every time Toney steps out on the field for Brentford, he sports the logo of the team's jersey sponsor, Hollywoodbets, across his chest.
"[Toney was] forced to promote gambling as a footballer … authorities allowed bookies to turn the sport into a series of random betting events prone to match fixing … while player safeguards amount to sanctions in line with skipping a drugs test," tweeted Matt Zarb-Couzen, the organization Clean Up Gambling.
Zarb-Couzen was referring to Manchester United and England defender Rio Ferdenand's eight-month ban for deliberately missing a standard drugs test in 2003. Toney's ban was just one month less than the one Eric Cantona received in 1995 for famously kung-fu kicking an abusive fan.
'Prison Sentence'
In March, Brentford coach Thomas Frank said a ban would be "like a prison sentence" for Toney and criticized the "mixed messages" around gambling in English soccer.
In April, the EPL voted to ban gambling logos from the front of jerseys from the end of the 2025/26 season. However, gambling advertising will still be prevalent on stadium hoardings.