Posted on: May 23, 2023, 09:46h. 
Last updated on: May 23, 2023, 09:46h.
A second suspect was placed in custody earlier this month for March's historic heist at the Monarch Casino Resort Spa Black Hawk in Colorado. He was identified as Juan Gutierrez-Zambrano.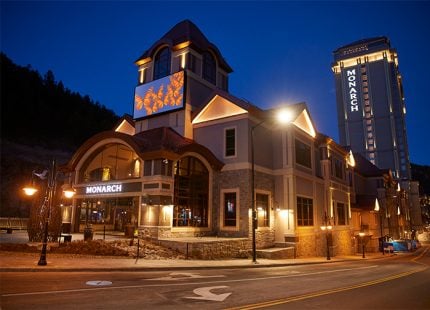 Gutierrez-Zambrano, 31, was apprehended on May 2 and charged with theft for the March 12 incident. He was booked in a local jail and his bond was set at $525,000.
A cashier, Sabrina Eddy, 44, was arrested previously in the heist also on a theft charge. She allegedly stole 10 bricks of $50,000 each from the gaming property's vault, according to Colorado TV station KUSA.
Eddy put the loot into boxes, covered it with rags, taped it shut, and placed the boxes in a minivan, authorities said. She then drove away from a parking garage at the casino.
Eddy then took the money to the parking lot of St. Anthony's Hospital in Lakewood, Colo. She handed it over to another person who was identified as an "attorney."
Second Suspect at Hospital
The so-called attorney later was identified as Gutierrez-Zambrano, according to the Colorado Bureau of Investigation, KUSA reported.
Eddy was arrested a short time later and booked at the Gilpin County jail. Eventually, she was released on a personal recognizance bond, KUSA reported.
A judge first wanted her bond set at $10,000. The judge doubted she would return to court if given a personal recognizance bond.
Eddy appeared in Colorado court on Monday. She declined to comment on the charge when asked for a statement by a reporter, according to KUSA.
Initially, she claimed she took the money because she was following orders from her casino supervisors: the gaming property's head of operations and a cage manager.
If she didn't take the cash, the casino would be in a "breach of contract," Eddy further claimed. It was linked to a UPS delivery, she further told authorities.
Polygraph Test
Later, Eddy voluntarily took a polygraph test. After the test, Eddy "finally broke down and began crying and provided an entirely different account of what occurred with the theft," an affidavit revealed, according to KUSA.
Details on the new version of events were not immediately released by authorities. As police investigated the case, they reviewed surveillance video in the casino. It showed her allegedly stealing the money.
The amount of money stolen is believed to be the largest ever swiped in a casino theft in Colorado, KUSA reported.